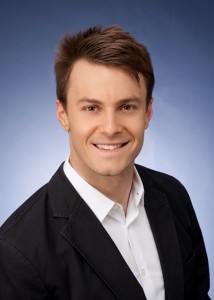 If you're like me, you always come away from the NAER conference with a sheaf of notes.  I have a collection of these notes at home, representing almost a decade of presentations from industry trainers and luminaries.  I'm confident that all the mysteries of our profession are answered somewhere in these pages.  I have only to keep them, study them and apply them, to one day master our difficult and complicated work.
I just returned from the 2018 conference, and in looking over my notes one sentence jumps out.  "Has anything changed since the last time we talked?"  Barb Bruno, one of our speakers, begins every phone call with this question.  In practical terms, it's a way to coordinate the expectations of everyone involved: our candidates, our clients and ourselves.  But it seems to go a bit deeper than that too.  Barb emphasized the importance of listening.  Instead of hustling candidates through an interviewing process, and attempting to solve the problem by force, Barb described a more nuanced and collaborative mode of search.  It's something we all aspire to in theory, but which is sometimes forgotten in the hurly burly of daily search.  People change, circumstances change: listen, adapt, serve–and solve problems as only we search consultants can.
It's always hard to take time out for the NAER conference.  But it's always wildly inspiring too, and well worth the trip.  I come away each year with new strategies to consider in search, as well as a renewed sense of the moral purpose at the heart of what we do.
Welcome to our new members who were inducted at this year's conference.  We are delighted to have you as part of our group.
If you did not attend the conference and would like to learn more about NAER, give me a call at 407-320-8172 or email martin@florasearch.com.
Martin Zahra is a key employee search consultant with Florasearch, Inc., which has helped companies in the horticulture industry hire key people since 1983.  Martin is current Chair and former Vice Chair of the National Association of Executive Recruiters.